Advanced Practice Providers & Allied Healthcare Providers
Coverages for Advanced Practice Providers & Allied Healthcare Providers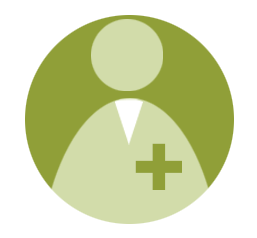 LAMMICO offers Medical Professional Liability Insurance to advanced practice providers and allied healthcare providers in Claims-Made and Occurrence form, depending on the state of practice.
We don't offer one-size-fits-all coverage – we help you choose the products and services that are best for your practice or facility. Contact a LAMMICO Business Development and Sales Representative today to receive information regarding coverage in your area.
Why Advanced Practice Providers & Allied Healthcare Providers Choose LAMMICO Medical Professional Liability Coverage:
Aggressive Legal Defense - LAMMICO closes about 90% of cases without indemnity payment because we have the best available, most experienced local counsel
Free Tail Coverage - We waive the reporting endorsement premium in the event of death, permanent disability, or retirement while a Claims-Made policy is in force. With respect to retiring practitioners, certain age and years insured requirements apply.
Risk Management Resources – We offer webinars and online courses so you can learn to avoid claims. You can also earn credits to reduce the basic limits portion of your LAMMICO insurance premium by 10% every year
Enduring Partnerships - Our commitment to healthcare providers since 1981 and advocacy in the courts and Legislature leads to a 92% policyholder retention rate.
Financial Stability - AM Best has rated LAMMICO as "A" (Excellent), an indicator of our financial strength
Personalized Claim Handling – Superior, service-oriented representatives ensure personal contact and attendance at trial, no matter where you are located
Why else is LAMMICO the superior provider of malpractice insurance?
Medical professional liability insurance coverage is for errors or omissions causing injury during the performance of a medical professional's duties.