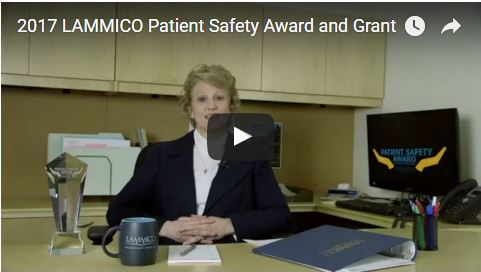 Hospitals and facilities are invited to enter LAMMICO's second annual Patient Safety Award and Grant competition. This award program promotes patient safety initiatives optimized via LAMMICO Risk Management and Patient Safety education.
This year, we present online education on surgical checklists in a free digital monograph called "Surgical Checklists and Patient Outcomes: What's the Verdict?"
We provide two versions of this education: one for physicians eligible for continuing medical education (1 CME) credit; and one version eligible for continuing nursing education (1 CNE) credit. If insured by LAMMICO, this course is also eligible for risk management (1 RM) credit when you log in as a Member.
The hospital or facility with the best motivational communication in the states of Louisiana and Arkansas will be awarded a:
Contact Sharon Cusanza, MSN, RN, NEA-BC, LAMMICO Senior Risk Management Education Specialist at 504.841.5226 or scusanza@lammico.com for more information.