Hospital & Facility Services
The Strategic Solution
When hospitals and healthcare facilities employ physicians, they often provide medical professional liability coverage as a primary benefit. To that end, LAMMICO has developed a full menu of customizable products and services that not only meet the needs of healthcare providers, but also the hospitals and facilities that employ them.
Discover the value of one strong, coordinated defense that joins healthcare facilities, physicians, and allied health professionals for a common solution. Let LAMMICO put our experience to work for you.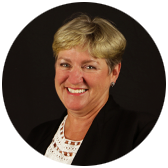 Lynne Vega, BSN, RN, CNOR (E)
Hospital Risk Management Specialist
504.841.2738
lvega@lammico.com

LAMMICO Risk Management (RM) Education Department offers a wide selection of RM education for hospital administrators, risk managers, patient safety officers, nurses, physicians and other members of the healthcare team. Most topics offer continuing education credits.
Online Courses: A wide range of risk management and patient safety topics are available. View our library of available online courses here.
Webinars: LAMMICO hosts webinars to assist our insureds with reducing risk exposure by providing education on current important medical topics.
Medical Interactive Community, LLC (medicalinteractive.com), a subsidiary of LAMMICO, is a complimentary benefit to our insureds. Medical Interactive is an online collection of up-to-date interactive and educational tools for the medical community, featuring hospital and facility education, litigation preparation films, RM tracking software (MiCapture™), practice management tools, telehealth resources, and CNE for nurses and CME for physicians on medical professional liability topics. These products and services make up a comprehensive toolkit for healthcare RM and claim reduction.
Benefits to LAMMICO insured hospitals and facilities include comprehensive on-site RM assessments, access to 24-hour on-call risk managers and attorneys, tailored continuing nursing and medical education, and analysis of RM data.
LAMMICO's Risk Managers have extensive backgrounds in areas of risk management essential for hospitals and facilities such as patient safety, and performance improvement, and clinical documentation. They have experience in working with regulatory standards such as the Joint Commission and Centers for Medicare and Medicaid Services as well. Discover the wealth of hospital knowledge LAMMICO Risk Managers bring.
LAMMICO's certified and highly experienced risk managers will work with your risk managers, quality improvement department, nursing services and/or safety officers to conduct systematic and individualized on-site assessments. Tailored and specific recommendations for reducing risk in the hospital or facility setting are provided in real time.
We understand that the reputation of your facility is important to you. For that reason, LAMMICO is committed to your support and will provide you with an excellent legal team dedicated to your protection.
The South's most respected healthcare professionals have trusted us for more than 40 years because of our unparalleled customer service. LAMMICO's claim representatives have extensive expertise in handling medical professional liability cases and general liability claims for hospitals and other healthcare facilities.
Our claim handling services include:
Experienced claim representatives who provide prompt, personalized service
Aggressive management of claims to ensure the best possible resolution
Defense counsel medical professional and general liability claim experience
Discussion of potential defense counsel with policyholder prior to assignment to obtain mutual agreement on selection
Opportunity to engage in a joint defense with physicians, if appropriate, to mitigate legal expenses
Comprehensive litigation management to control defense costs
Support throughout the claim process
LAMMICO coordinates with the most experienced local attorneys and even offers access to our in-house firm of Schroeder & Trahan to help manage legal expenses.
True to our commitments, defense teams at LAMMICO close approximately 90% of cases without indemnity payment. LAMMICO attorneys immerse themselves in every detail of the patient, the case and the defendant's involvement to ensure this high success rate.
The LAMMICO approach to legal defense is different – it's flexible. We honor your prior relationships with legal teams and can work with them as a team unified in one goal -- your protection.
As a financially stable medical professional liability insurance carrier, LAMMICO has adapted to meet the changing needs of the healthcare industry. Our primary focus is creating value for our policyholders. As a mutual company, LAMMICO can provide policyholders a share in cost savings. When the Company experiences better-than-anticipated results, we offer insureds a share in our cost savings with dividends when it is fiscally prudent to do so.
With over 40 years of experience, LAMMICO is dedicated to providing you with the lowest actuarially sound rates possible. Our company reputation ensures that LAMMICO will be here for you for years to come. AM Best, the premier national rating service for insurance companies, has consistently ranked our company as "A" (Excellent) due to our financial stability and security.