Hospitals, ambulatory surgery centers (ASC) and long-term care (LTC) facilities in Louisiana, Arkansas, Mississippi, Texas and Tennessee are invited to participate in LAMMICO's annual Patient Safety Award and Grant program. This program promotes patient safety initiatives optimized via LAMMICO risk management and patient safety education. The 2023-2024 Patient Safety Award and Grant program focuses on falls prevention.
The hospital, ASC or LTC facility that demonstrates the best improvements (in policies, procedures, protocols and/or processes) related to a reduction in patient/resident fall rates will be awarded:
$10,000 grant to the winner and $5,000 grant to the second place participant to be used for nursing professional development
The winner and second place participant will also receive:
One-year risk manager membership to the American Society for Health Care Risk Management (ASHRM) or LTC state association membership
One-year complimentary membership to Medical Interactive Community for all employees to access our risk management CME/CNE/MOC courses online
Completed applications are due May 31, 2024.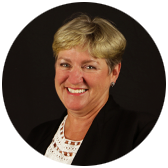 For questions, contact:
Lynne Vega, BSN, RN, CNOR(E), LAMMICO Hospital Risk Management Specialist at lvega@lammico.com or 504.841.2738

For more information and to download an application, visit lammico.com/grant.