LAMMICO In-House Law Firm
Schroeder & Trahan
LAMMICO's in-house law firm, Schroeder & Trahan, is dedicated to defending LAMMICO policyholder medical malpractice claims in Louisiana. Since 1986, our in-house attorneys have aggressively defended our insureds.
"My attorney...became thoroughly familiar with every detail of the patient, the problem and my involvement. [She] then guided me through a successful panel opinion. She spent countless hours in preparation. She had great expert witnesses. I could not believe how well she handled the plaintiff's attorney. I cannot tell you how proud I am to have LAMMICO as my malpractice insurer. You can thank [my attorney] for saving the company $1 million-plus. I can thank her for saving my pride and reputation."

- Louisiana Ear, Nose and Throat Specialist
Meet The Team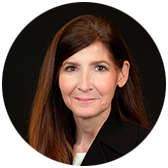 Deborah Deo Gracias Trahan
Schroeder & Trahan
Director of Legal / Trial Attorney

Ms. Trahan received her law degree from Louisiana State University Law School in 1993. She has been representing LAMMICO insureds since 1994. She was a part of LAMMICO's in-house counsel for eight years before opening her own practice, Deborah Deo Gracias Trahan, L.L.C, in 2008, while continuing to be a part of LAMMICO's outside legal team. In 2018, Ms. Trahan rejoined the firm bringing more than 25 years of experience to LAMMICO.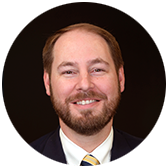 Benjamin J. Biller
Schroeder & Trahan
Trial Attorney

Mr. Biller earned a law degree from Loyola University New Orleans College of Law in 2012, after earning a bachelor's degree in history and political science from the University of Notre Dame in 2009. Before joining Schroeder & Trahan, Mr. Biller was a partner at Bradley Murchison Kelly & Shea, LLC, where he practiced medical malpractice defense litigation. He has represented LAMMICO insureds for more than 10 years, and has participated in a number of bench and jury trials resulting in defense verdicts for healthcare providers.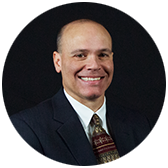 Raymond R. Egan, III
Schroeder & Trahan
Trial Attorney

Mr. Egan is a 1993 graduate of Louisiana State University Law School and has more than 20 years' trial experience in civil and criminal law. Before coming to LAMMICO, he served as an Assistant District Attorney for Orleans Parish and was a partner at a New Orleans-based law firm where he tried over 100 judge and jury trials. Mr. Egan is AV rated by Martindale-Hubbell. He is also licensed in Mississippi and Texas.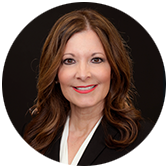 Tonya K. Gallaspy
Schroeder & Trahan
Staff Counsel

Ms. Gallaspy received her law degree from Louisiana State University Law School in 1992. She practiced law in the Baton Rouge area before working as a Staff Attorney in the 22nd Judicial District Court for over 25 years. Ms. Gallaspy joined Schroeder & Trahan in March of 2021.
---
For new claims, call the Claim Department at 800.452.2120. Read more about claims here.