During National Nurses Week, LAMMICO would like to extend a special thanks to our nurses, as they continue to provide high quality patient care. Nurses deserve this week of recognition and support throughout the year for the contributions they make every day. Here are a few ways that LAMMICO supports our nurses:
ANCC-Accredited CNE & Tailored Learning Plan
LAMMICO offers our insured nurses complimentary access to more than 70 Continuing Nursing Education (CNE) courses through our subsidiary risk management company, Medical Interactive (MI). LAMMICO/Medical Interactive is accredited with Distinction as a provider of continuing nursing education by the American Nurses Credentialing Center's Commission on Accreditation.
MI has a completely redesigned learning management system focusing on three dimensions of learning: learner response accuracy, conceptual comprehension and risk severity. Hospital staff, including nurses, can take the learner assessment and the system generates a specific learning plan with tailored education for the individual learner.
Annual Patient Safety Award and Grant
Each year, LAMMICO offers hospitals and facilities the opportunity to participate in its Patient Safety Award and Grant Program. The program recognizes major achievements by hospitals and facilities throughout Louisiana, Arkansas and Mississippi to improve patient safety and healthcare quality by utilizing LAMMICO's risk management education and tailored clinical risk management resources. The winner receives a $10,000 grant to be used for nursing professional development. The topic for the 2019-2020 award and grant will be announced soon, so check lammico.com/grant for updates.
Specialized Hospital & Facility Risk Manager
LAMMICO insured nurses have access to Hospital Risk Management Specialist, Lynne Vega, for risk management consultation and guidance on utilizing our education. Ms. Vega has more than 35 years of experience in hospital risk management, hospital operations and hospital management of nursing services.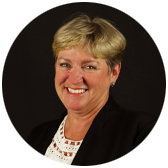 Lynne Vega, BSN, RN, CNOR(E)
504.841.2738
lvega@lammico.com