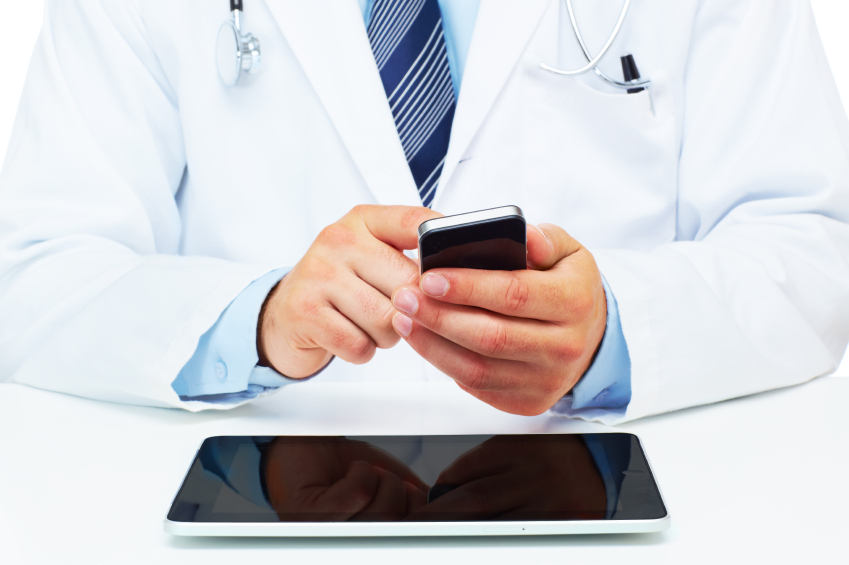 With the rise of social media as a preferred communication platform, every industry, including healthcare, has become a target of negative reviews. Those reviews have focused on hospitals, urgent care facilities and other healthcare organizations, as well as individual physicians and physician practice managers within a hospital or facility system.
While there is no mistake that the use of social media has resulted in enhanced professional education and patient care, the rise in websites
that facilitate negative commentary has proliferated. Unfortunately, those comments are often divisive, angry, and can feel like personal attacks on an
otherwise reputable institution.
The first inclination of a facility administrator or public affairs staff member may be to respond immediately with the truth and explain the other side
of the story. While that is understandable, a more thoughtful and strategic approach is not only necessary, but is also advisable. First, determine if it is
even worth a response. Ask: "Is it mean, but not disastrous?" "Is it filled with such vitriol that it makes the writer look bad?" "Is it totally unbelievable?"
Those may be reasons to ignore it. On the other hand, "does it look credible?" "Are the allegations so extreme they impugn your reputation or that of the healthcare facility?" "Should it be investigated?" "Can the issue be addressed swiftly?" "Should misstatement of facts be corrected?" Those
are all reasons to consider a response.
Whether the response is 140 characters, a paragraph or a few lines, it must always respect three key areas: 1) patient-physician boundaries, 2) patient
privacy and 3) confidentiality. Specifically, HIPAA protects patient privacy by defining identifiable patient information and establishing the ways in which that information can and cannot be used. Identifiable information can include material in a patient's file, a picture of the patient, a picture
or description of an identifying mark on the patient, and any identifying information of the patient – to name a few.
Even if the patient posts his or her private information on the site, the healthcare provider still cannot respond with other protected information because no matter what is revealed by the patient – he or she never waives the right to privacy. Having a working understanding of HIPAA and the various privacy laws in your state prior to responding to a comment is critical.
Some healthcare facilities already have policies on who can speak for the organization and what can and cannot be posted on social media. Some
organizations have "social media response teams" whose job is to respond to these negative reviews on behalf of the healthcare provider. Other hospitals have secured online reputation management companies to handle a large volume of negative reviews. For most facilities, one person or a small group trained to manage and respond to negative reviews should be sufficient.
The savvy organization will make the response an opportunity to educate the patient about the healthcare institution: "We regret that you had a poor experience. We pride ourselves on sustaining a high quality facility dedicated to urgent patient care, having been voted the best rural facility in America five years in a row." A formal response can also provide very little specific information but invite the commenter to engage offline with the facility: "Your feedback is important to us. Thank you for bringing this to our attention. Our public responses are limited via this medium due to
privacy regulations. We invite you to contact us at 800.123.4567 or email me at me@company.com. Thank you for providing the opportunity to improve our services."
The key to crafting positive responses to otherwise negative posts is to follow these basic rules:
Respect the patient's privacy even when the patient does not do so.
Avoid violations of HIPAA or any confidentiality and/or privacy laws.
Avoid sarcasm and be respectful in the tone and the boundaries of the response.
Begin and end on a positive note.
Make the commenter feel like the problem is being addressed.
Finally, after a decision has been made and a response has been posted, seriously consider whether the complaint had merit beyond a response and consider whether some changes in the office should be made. Continuing to receive negative feedback on the same issue (i.e. the receptionist, the unusually long wait time or a terrible bedside manner) is a sign that there may actually be a problem. Constructive criticism, even when it happens online, can be helpful. If this kind of feedback can be analyzed to generate protocols that ultimately increase patient satisfaction, then the number of negative reviews will decrease and the number of positive reviews will increase.