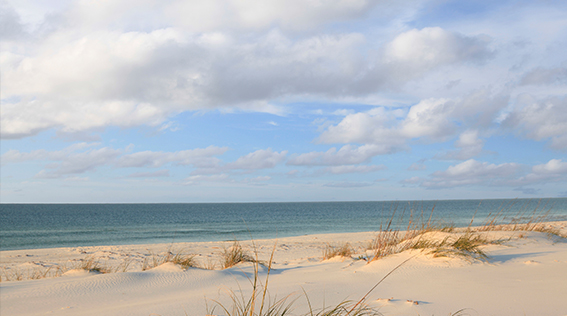 A compassionate ear from expertly trained ears can truly calm the frustration and emotional strain of a malpractice claim. That's why LAMMICO has dedicated particular attention to the well-being of our policyholders and offers guidance to our insureds facing a claim through our Litigation Stress Management Seminar. This workshop provides insights into stress management gleaned from Stanford University's renowned Center for Compassion and Altruism Research and Education (CCARE). In LAMMICO's program, lecturers will offer scientific evidence that burnout is reversible and that litigation-induced stress can be managed.
This seminar is an added benefit offered at no cost to LAMMICO physicians and mid-level providers. Think of it as "lagniappe" - a little something extra. At LAMMICO, it's more than a little something extra. We care for our insureds by offering a confidential environment in which open dialogue with fellow physicians, nurses and allied healthcare providers can interface and learn about realistic ways to cope with stress. Past seminar attendees have repeatedly verified the value of this in-person workshop. LAMMICO now presents five reasons to attend this year's seminar:
1. Peer-to-Peer Interaction
Not only do physicians lead the seminar, the attendees are comprised of physicians and mid-level providers from your local area who are currently experiencing a claim. At the seminar, you will have an opportunity to candidly express concerns with peers who share similar litigation-related stressors and can empathize with your experiences.
2. Expert Guidance
The seminar is led by Elmore F. Rigamer, M.D., MPA, a board-certified psychiatrist and longstanding member of the LAMMICO Risk Management and Patient Safety Committee and Frederick J. White, III, M.D., FACC, FCCP, a board-certified cardiologist and Senior Vice President of LAMMICO's Risk Management and Patient Safety Committee. Drs. Rigamer and White guide attendees through the litigation process and share their professional expertise in coping with the stress of a claim.
3. One-on-One Consultation
If after attending the live lecture you feel that a more personal consultation may benefit your individual well-being, Dr. Rigamer generously offers his services to LAMMICO policyholders experiencing acute litigation stress at no cost. Simply arrange for a time to speak with Dr. Rigamer one-on-one to discuss your stress and strategies to help you and your family navigate the litigation process.
4. Tailored Content
Registered seminar attendees will receive an email to participate in a brief online survey to gauge your professional quality of life prior to the live lecture. Based on information gathered in the survey, Drs. Rigamer and White will tailor their presentation to the specific needs of the audience at hand. This helps optimize the overall impact of your seminar experience.
5. Relaxed Atmosphere
For the comfort of our policyholders, this seminar is hosted over dinner in a pleasant, upscale environment. Spouses are welcome and encouraged to attend as well - because we understand how seriously a claim can affect the family.
The seminar will be offered in Lafayette on May 16, Hammond on June 6, Metairie on July 18 and Shreveport on September 9. Register today to attend. Your registration request is strictly confidential.
Not an M.D. but experiencing stress from a claim or litigation?
LAMMICO offers insights for non-physician providers to help manage the stress of malpractice litigation in an informative on-demand video titled "Malpractice Litigation: Managing the Stress (CNE)" available through our subsidiary risk management company, Medical Interactive Community.
This video (like our physician seminar series) was developed by LAMMICO's seasoned risk management experts and is based on interviews with healthcare practitioners who have experienced medical malpractice litigation. Interviews with attorneys, spouses and support staff illuminate real-life experiences with the legal system, lessons learned, and conclude with meaningful advice to colleagues experiencing litigation stress.
For more information, please click here or contact your Risk Management representative.