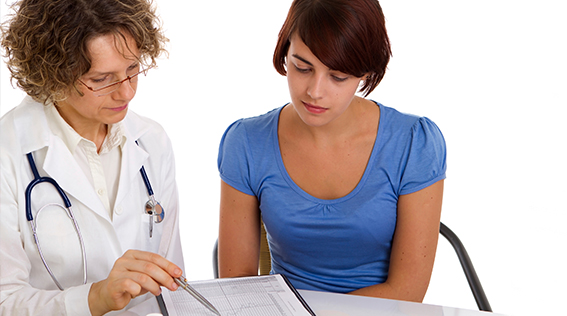 The Affordable Care Act (ACA) recently broadened the nondiscrimination requirements applicable to all covered entity health programs. The new rule (81 Fed. Reg. 31376), effective July 18, 2016, requires that covered entities (the majority of healthcare providers and hospitals) must provide posted notice of the availability of interpreters and translators for those patients with limited English proficiency (LEP). However, the rule does not apply to the small percentage of physicians who receive Medicare Part B payments but no other federal funding.
According to a recent U.S. Census Bureau report, approximately 60 million people nationwide speak a language other than English at home. There are more than 300 languages spoken in the United States today. The International Medical Interpreters Association states that LEP patients are twice as likely to suffer adverse medical events than English-speaking patients. Additionally, LEP patients stay in the hospital 0.75-1.47 days longer, and have significantly higher 30-day readmission rates than English-speaking patients.
Section 1557 of the Affordable Care Act requires that covered entities must provide language assistance services that are free, accurate, and timely in order to maintain the patient's independence. The patient is not obligated to bring his or her own interpreter. In fact, relying on the interpretation of the adult family members, friends, or children that accompany the patient is prohibited except in emergencies because they are not necessarily qualified as required by the rule.
While an LEP patient may prefer or request to use a family member or friend as an interpreter, they must first understand that an offer of an interpreter at no charge has been made by the facility. The offer of a free interpreter should be documented in the record. If the LEP patient still chooses to use a family member or friend as an interpreter, discuss whether the chosen interpreter is competent in medical terms, knows to keep the interpretation confidential, and whether any conflicts of interest exist. More information is available here.
These new ACA requirements reinforce and clarify the existing requirements of Title VI of the Civil Rights Act, which has long required that language assistance must be provided so that no person shall "on the ground[s] of…national origin, be excluded from participation in, be denied the benefits of, or be subjected to discrimination under any program or activity receiving Federal financial assistance." ACA Section 1557 broadens the Title VI requirement to include even providers who only qualify because they receive Medicare or Medicaid payments.
Substantial Changes in Policy: Must Post Notices
Significantly, under this new ACA rule, covered entities must now post notices about these non-discriminatory practices in conspicuous public places and on websites.
Covered entities must also post notices indicating the availability of free language assistance services in the top 15 languages spoken in their state. The top 15 languages in Louisiana may be found on page 8 of CMS Regulations and Guidance Appendix A. Pre-translated sample notices may be found below.
Beginning October 17, 2016, covered entities will be required to post Notices of Nondiscrimination and Taglines that alert LEP patients to the availability of language assistance services. "Tagging" means that common documents can include notices to the reader that translated documents are available.
The notices must include:
That their programs and activities do not discriminate on the basis of race, color, national origin, sex, age, or disability
That they provide free auxiliary aids and services, including qualified interpretation and information in alternative formats
That they provide free language assistance services, including document translation and oral interpretation
How to obtain necessary auxiliary aids and services, and language assistance
How to file a complaint with the Office for Civil Rights
The availability of grievance procedures, how to file a grievance, and the individual responsible for nondiscrimination compliance
The rule requires that "vital documents" such as informed consent, complaint, and intake forms be translated into the "languages spoken by the LEP individuals with whom the recipient has contact". Other vital documents include written notices of eligibility criteria, rights, written tests, or applications, depending upon individual practices. Non-vital documents, such as hospital menus, brochures, enrollment handbooks, or third-party documents and forms need not be translated.
Voluntary Compliance Requested, But Regulations Will Be Enforced
The initial goal of Section 1557 regulatory enforcement is "to achieve voluntary compliance". However, that does not mean that these requirements won't be enforced. Sanctions for failure to comply include termination of Medicare and Medicaid payments. In addition to federal regulatory sanctions, an individual patient may bring a civil lawsuit to challenge a Section 1557 violation.
Small practitioners and providers will be given considerable flexibility to determine precisely how to fulfill their obligation. Smaller covered entities with limited budgets are not expected to provide the same level of language services as larger entities with larger budgets. The level of service provision must be "reasonable". If the cost of services substantially exceeds the benefits, the provision of services may no longer be reasonable.
If an entity determines that providing translation services exceeds the benefit to the LEP patient, the reasoning and relevant facts should be carefully documented. If a patient makes a compliant, good documentation could help provide a defense.
Resources to Help Your Team with Compliance
Covered entities with 15 or more employees are also required to have a grievance procedure and a compliance coordinator. The Office for Civil Rights has providedFAQs, a sample notice, and a sample grievance procedure on HHS.gov. Other resources include:
Medical Translation and Interpretation Resources
Qualified in-person, written translation, telephonic, and video-based interpreters can help LAMMICO policyholders maintain compliance with ACA requirements. While LAMMICO does not necessarily endorse any of these resources, the list below is a starting place for insureds to begin their search for language services that suit their individual needs:
InDemand Interpreting: Video-based remote interpreting for healthcare, providing language access to LEP and deaf patients via laptops, iPads, Surface Pro tablets, and their own touchscreens or tablets on wheeled carts.
One World Language Solutions: Translation, transcription, and interpreting services with medical interpreters available.

Claudia Adamcewicz, Louisiana State Representative 1-WORLD LANGUAGE, Phone: 504.388.0411, E-Fax: 702.933.8455, Email: Claudia@1worldlanguage.com.

LanguageLine Solutions: Healthcare interpreting for comprehensive and confidential language access with implementation support services available to train staff in language service access and how to work with an interpreter.
Sylvia C. Pastrano: Medical/legal interpreters for many languages in New Orleans, Lake Charles, and Texas. Call her Office (337.436.7327) or Cell (504.583.8148) for more information.
Certified Languages International: Telephone and video remote interpreting and document translation
When you choose an interpreter, the interpreter must be qualified. Under the new rule, a "qualified interpreter" is an interpreter who adheres to client confidentiality principles, demonstrates proficiency in speaking and understanding English and one additional spoken language, and is able to use all necessary specialized medical vocabulary and phraseology effectively, accurately, and impartially.
For more information on limited English proficiency patients and details on the required competency of interpreters and translators, click here.
A list of certified medical translators may be found here. Other resources may be found here.
Should you have any questions regarding this new rule, please contact your localLAMMICO Risk Management representative or dial 800.452.2120 for assistance.