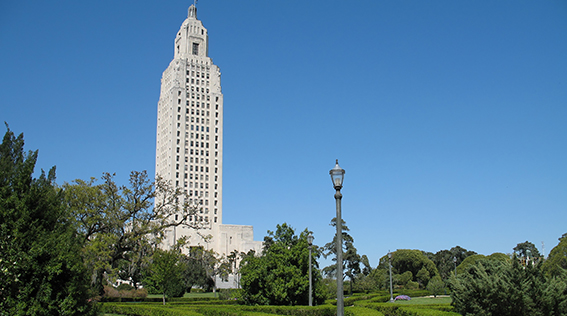 The Louisiana Legislature recently passed a Senate Concurrent Resolution commending former Louisiana State Senate President Donald Elliott Hines, M.D., on his exceptional career as both a physician and an elected representative. The Resolution made special mention of Dr. Hines' very important contributions to rural hospitals and their patients (the Rural Hospital Preservation Act of 1997 and a statewide electronic medical records system for rural hospitals).
LAMMICO wants to take this opportunity to recognize Dr. Hines because of his significant contributions on behalf of Louisiana physicians. Dr. Hines served in the Senate from 1993 through 2008, and had the honor of being Senate President during his last term. In 2005, Dr. Hines co-authored the "I'm Sorry" legislation that helps physicians feel open to express empathy, thus enhancing the physician/patient relationship. In 2003, he was instrumental in implementing changes to Med Mal Act that require plaintiffs to pay a filing fee and make brief allegations against each named defendant when requesting a medical review panel. Prior to this legislation, a claim for medical malpractice was made simply with a letter to the Patient's Compensation Fund (PCF) naming a defendant healthcare provider(s) – no other information was required and the only cost was the postage.
Dr. Hines, a long-time family practitioner in Bunkie, Louisiana, is a former associate of John E. Lemoine, M.D., LAMMICO's past Chairman of the Board and President/CEO. These two family practice physicians from a small Louisiana town had significant impact on the availability and affordability of healthcare in our state, as well as on the practice of medicine.