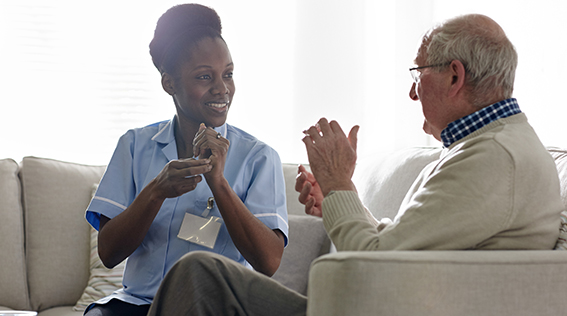 Almost four percent of the U.S. population is deaf or has a significant hearing difficulty and another 20 percent of the U.S. population speaks a language other than English. However, they still go to physician offices and hospitals that may not understand them. Several federal and state laws govern how practices and hospitals should treat patients with such communication challenges as these.
Professional interpreters are the best accommodation. Significantly, the practice or facility cannot charge the patient for the costs of the interpreter services. Some medical practices find the obligation to provide accommodations burdensome and expensive, sometimes costing more than the patient visit's reimbursement. A prominent defense attorney advised, "Even if the physician has a good argument that his practice is too small, or the cost [is] too high and the patient [impairment is] too rare to justify the expense, legal fees defending such claims, even if won, make the failure to comply with [accommodation] requirements prohibitively expensive."
The decision turns on what is best for the patient, not the cost or inconvenience of the service to the practice. The healthcare provider should evaluate the best way to accommodate a patient's communication needs. In limited cases, compliance may not always require a professional interpreter. If the patient prefers to use a family member or friend as an interpreter, that could be acceptable under the laws. However, the option of a free professional interpreter first must be offered and documented. In any case, it is still the health provider's responsibility to evaluate whether or not the interpreter chosen is qualified to understand medical terminology and accurately represent the conversation. For example, a child is unlikely to meet the standard. Taking the necessary steps to ensure effective communication can help to prevent miscommunication and help mitigate the risk of a malpractice claim.
LAMMICO has previously authored articles on compliance with such regulations. In the article "New ACA Rule Regarding Language Interpreters", Karen Duncan, R.N., Attorney at Law, offers insights on maintaining compliance with Affordable Care Act requirements for limited English proficiency (LEP) patients. Ms. Duncan also delves into best practices for communicating with deaf patients in "Deaf Patients: Talking with the Hands, Hearing with the Eyes."
For more information on any of these topics, please contact the LAMMICO Risk Management and Patient Safety Department at 504.841.5211.