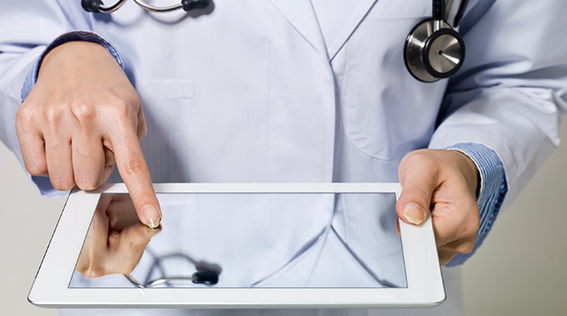 Receiving a negative online comment or review from a patient is generally a great way to ruin an otherwise happy and productive day. In previous issues of The LINK, we've explored ways to craft a responsible response to a negative online review. We've also discussed all of the reasons why responding with a defamation lawsuit is almost never a good idea. The reality is that the best defense is a good offense. Taking control of your online brand before a negative review occurs is the most effective way to curtail the effect of any negativity when it happens.
Unfortunately, very few people have the time to devote significant energy to managing their brand on social media. While a public relations expert may be employed to aid in ongoing brand management campaigns, it is possible with a few attentive, intentional posts a week, for you or a capable member of your staff to create an online presence that reflects the image that any healthcare professional would want to maintain: one of a conscientious, caring, learned, and highly-qualified professional.
We know how social media is used by patients, but it is also being used by healthcare providers to fulfill a number of business objectives such as the delivery of critical healthcare information to the public; the conversion of consumers into patients; and increased loyalty from existing patients. The key is to provide relevant, reliable information related to your practice in a consistent fashion that connects the content of the post to you and your healthcare abilities. Implementing the suggestions below may increase provider control over messages communicated to current and future patients.
Be Cautious, but Active on Social Media
The fact is that new patients are using the Internet more and more to determine who they will or will not go see. Sure, a CV or Bio may be on the webpage of a healthcare facility, but beyond that, no one will know that information or the other information that makes you a great healthcare provider unless you tell them. Most professionals are currently active on social media in some form or fashion; however, the type of "active" that manages a brand requires intentional, mindful behavior. Get active, not about your daily life, but instead about the articles you read, about the healthcare news that matters to you and/or about cutting edge healthcare issues. Share those articles. Post thoughts (with a caveat that it is not medical advice). Let your friends and followers see that you are consistently learning and evolving as a professional.
Identify the Best Social Network for Your Healthcare News
To optimize your practice's marketing potential, make sure that your active social networking platforms target your intended demographic. Because there are so many social media sites out there, it's a good idea to give some thought to the sites that your patients frequent and the sites that specialize in healthcare information. A presence on at least one healthcare-related site is a good way to increase the visibility of your brand. Also, there are ways to connect various platforms like Facebook, Instagram, and Twitter so that a single post on one platform automatically posts to the others consistently and regularly.
Consider New Ways to Engage Patients
Public relations and advertising professionals can help establish a strategic content marketing plan that will suit the unique needs of your facility, but consider the following creative means of engaging patients in positive online dialogue. Regularly updated blogs featuring insights into your medical specialty or highlights of new procedures can help solidify your brand, connect with patients in a new way, and direct additional online traffic to positive, controlled information about you and your facility. Proactively encouraging positive online posts can also improve your online presence. Some practices place a sign near the discharge desk to invite positive reviews right from a spare laptop or tablet in the patient waiting area.
Conclusion
How you respond to negative web information can even affect your medical malpractice liability. It is axiomatic in the legal community that patients don't sue for money; they sue because they are angry. If you return an angry post with an angry reply, you increase the motivation for that angry patient to visit a lawyer.
No matter what you do, the key to effective brand management is making sure more positive information is circulated about you and/or your facility than negative information. Doing that does not require a lot of time, but it does require some strategic behavior that can be counterintuitive for those of us who did not grow up in the digital age. Seriously reflect on the value that a public relations professional can bring to your facility by proactively crafting an online reputation management plan.
Effectively addressing negative reviews starts long before a review actually happens. It begins with managing your image on the front-end. Remember, current and future patients cannot consider what they don't know. It's your job to let them know the great things you are doing.