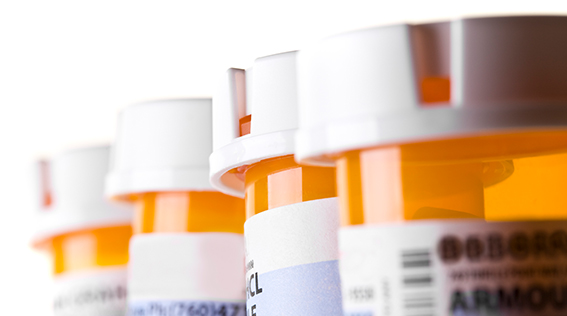 Do you have a friend, a colleague, or family member who has misused controlled drugs? Who can honestly answer "no" to that question? The misuse of these drugs can become the prescriber's personal problem, as well as a professional clinical concern.
Almost 100 people die every day from drug misuse and abuse, and the problem is growing. About 63% of those drug misuse deaths involved an opioid. Importantly, half of the opioid-related deaths were from prescribed opioids.
The opioid overdose crisis has brought significant regulatory changes to how, when, and why prescribers may order controlled pain medication. Nearly all state medical boards have new regulations for prescribers of opioids and controlled substances.
In Louisiana, there are new laws requiring specialized education on prescribing controlled substances. LA. R.S. 40:978.3 requires that:
Each prescriber must now complete three hours of education: drug diversion, prescribers' best practices, and addiction treatment.
This new education requirement is a one-time requirement, to be taken upon initial licensure or renewal in 2019.
This new education requirement is included in the credit hours already required by the Louisiana State Board of Medical Examiners (LSBME), not in addition to the existing requirements.
Those who have not prescribed, administered, or dispensed a controlled substance in the entire reporting period may request an exemption from the education requirement.
LAMMICO has recently published a three-hour controlled substance Continuing Medical Education (CME) course specifically designed to meet the new Louisiana state education requirements titled "Louisiana Act 76, Controlled Substances: Prescribing, Diversion Prevention and Addiction Treatment". Authors Susie Allen, DrPH, MBA, and Amanda (Mandy) Martin-Sanchez, MEd, BSN, RN, CNOR and medical experts Drs. Arwen Podesta, Randy Roig, Mordecai Potash, and Karl Hanson have developed a course with three parts:
Part 1: Best Practices for Prescribing
Best Practices for Prescribing Controlled Substances first addresses the basic principles of prescribing controlled dangerous substances for pain. Other elements of this part include:
Comprehensive patient assessment
Medication reconciliation
Consideration of specific patient characteristics
Establishing treatment goals and plan
Patient education and counseling
Documentation and follow-up monitoring
Prescribing in special populations, such as adolescents, the elderly, mental health patients, pregnant women, and women of childbearing age
Part 2: Preventing Drug Diversion
Misuse of controlled substances is not limited to the prescribed user. More than half of all illicitly taken drugs stem from a properly prescribed order, diverted to the patient's friend or relative. The costs of drug diversion and drug abuse to medical insurers tops $72.5 billion a year. This part includes information on:
Common forms of diversion
Diversion prevention strategies
Red flags of diversion in patients and staff
Recommended actions if diversion is suspected
Risk management recommendations
Part 3: Treating Addiction
At least 23.5 million people in the United States are addicted to alcohol or drugs, yet only 10% receive treatment. Of those with a substance use disorder, 40% also have a mental health condition. Only about half of them get treatment for either disorder.
Two barriers to treatment are 1) denial by the patient that an actual problem exists, and 2) the stigma often associated with addiction. Even worse, addiction medicine specialists are rare.
This last part of the education explores the fundamentals of addiction treatment:
Addiction and how it affects the brain
Diagnosing addiction
Evidence-based treatment options
Medication-assisted treatment
Opioid addiction in special populations
Addiction treatment in primary care
Completion of all course components will satisfy the Louisiana required education, and LAMMICO will report your completed education to the appropriate licensing board with your permission.
LAMMICO Helps You Meet the New Requirement
Don't wait until the last minute. Louisiana prescribers must complete this course before their first license renewal in 2019. LAMMICO policyholders may access the course free of charge by logging in as a Member at lammico.com. Members of the LSMS who are not LAMMICO insureds may also access the course free of charge by logging in to the LSMS website at lsms.org.
Louisiana healthcare providers that are neither LAMMICO insureds nor members of the LSMS may take the course for a fee through LAMMICO's subsidiary risk management education company, Medical Interactive Community, at medicalinteractive.net. Groups of 20 or more providers that are interested in purchasing this education at a discounted price can contact Robbi Quigley, Account Executive, at 504.841.5281 or 844.923.9899.
Also in the new law is a provision about the Louisiana Prescription Monitoring Program (PMP). Upon initial application or renewal of a controlled dangerous substance license by the Board of Pharmacy, a controlled substance prescriber will be automatically registered in the PMP. Providers who are registered with and utilize the PMP may be able to avoid a penalty in the Quality Payment Program for 2017 and 2018. For guidance on QPP reporting, contact LAMMICO Practice Management Specialist, Natalie Cohen, at ncohen@lammico.com or 504.841.2727.
Previous articles on controlled substances: