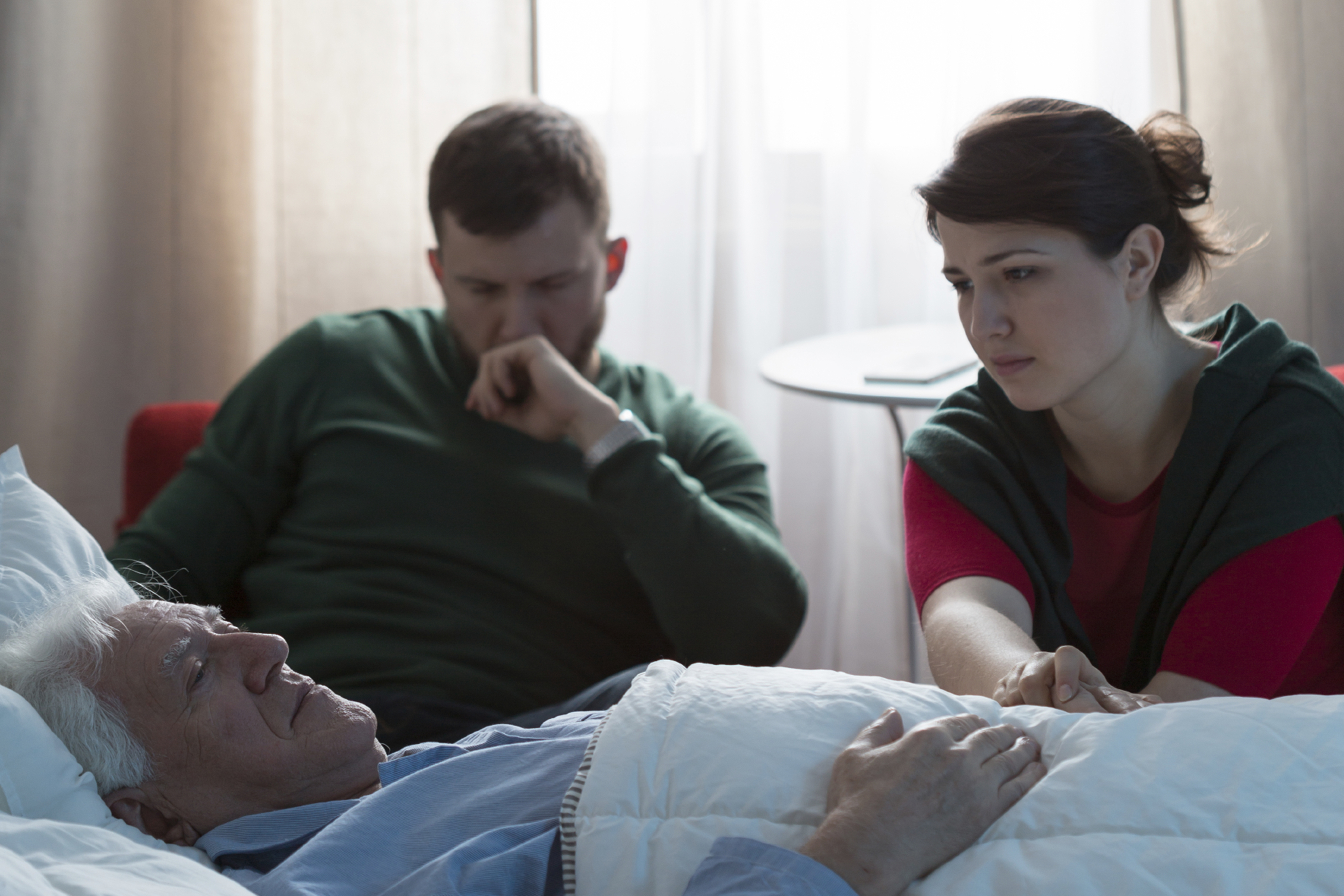 Over the past twenty years, laws have evolved in governing the way individuals nearing the end of their lives are guaranteed a voice in their final months of treatment and care. The result seems to be that the wishes of these individuals are more likely to be honored. However, questions remain whether newer laws on this topic will create discord among physicians treating the same patient and whether physicians will be reimbursed for their time spent in counseling patients on advanced directives.
Advanced directives such as Living Wills and Medical Powers of Attorney were enacted into law in the 1980's in Louisiana. Through the Living Will, any adult person is permitted to make a written declaration directing the withholding or withdrawal of life-sustaining procedures in the event such person should have a terminal and irreversible condition. Living Wills can and are often completed in advance of a serious illness. The Living Will document needs to be signed by the declarant and in the presence of two witnesses. Further, Living Wills do not become orders automatically.
Typically, the document will require two physicians who have examined the declarant to determine that he or she has an incurable injury, disease or illness, or will be in a continual profound comatose state with no reasonable chance of recovery. A Medical Power of Attorney (POA) is a document that authorizes someone else to make decisions about another person's healthcare when he/she is no longer able to make those decisions. It must be witnessed by two people to become valid.
While traditional advanced directives like Living Wills and Medical POAs have been available for decades now, two other initiatives, designed to better ensure the precise desires of a seriously ill patient are met, have emerged in more recent years. They are the Five Wishes program and the Physician Orders for Life-Sustaining Treatment (POLST) paradigm. Five Wishes is part of a national initiative of Aging with Dignity, a non-profit group, which touts the program as unique among other advance directives because it is user-friendly and easy to complete. The Five Wishes form asks the patient to pre-decide issues such as the kind of treatment and care the patient wishes to receive. As long as the document addressing these questions meets the form requirements of Louisiana's Living Will law, it will be recognized here.
Louisiana's version of POLST is LaPOST, which stands for "Louisiana Physician Orders for Scope of Treatment." Unlike other advanced directives, even those guided by Five Wishes, the LaPOST document is for patients with life-limiting and irreversible conditions who state their own specific preferences for medical care and treatment after thorough consultation with their physicians. Both the patient and physician must sign the form, and the patient's documented wishes become orders that all healthcare providers must follow. The areas covered by the form include whether to receive: (1) CPR; (2) medical interventions such as intubation, advanced airway interventions, and mechanical ventilation; (3) antibiotics; and (4) artificially administered fluids and nutrition.
Though the LaPOST form is now used by many hospitals and nursing homes across the state, its underlying concept is not free from controversy or criticism. Because any physician of the patient – not just his/her primary care physician – can sign a LaPOST document, some primary care physicians have complained that another physician seeing their patients in the hospital should not be permitted to have patients execute these forms having only seen them during a short hospital stay. The response to this argument is that if you wait too long to have the discussion, it may be too late, as the patient will be unable to provide proper consent. Additionally, physicians are advised repeatedly not to use the form in a vacuum. Finally, the primary care physician can continue the discussion with the patient and address any changes going forward.
Another potential controversy involving POLST (and Louisiana's LaPOST) has stemmed from concerns that such a program would lead to treatment decisions being made by "death panels" that can dictate who lives or dies. Such concerns derailed efforts to include a provision in the Affordable Care Act to reimburse physicians for having discussions with their patients about advanced directives. However, the Centers for Medicare and Medicaid Services released a proposed rule in July 2015 that includes reimbursement for "advance care planning". The rule became final in November 2015. This change in policy means that as of January 1, 2016, physicians are entitled to be reimbursed by Medicare for having annual discussions about end-of-life plans with their patients. These discussions, which are entirely voluntary, will likely lead to effective advance directives for patients.
Supporters of LaPOST believe physicians should be encouraged and compensated for having these discussions with their patients and their families through what could be an otherwise more difficult and heart-wrenching process.