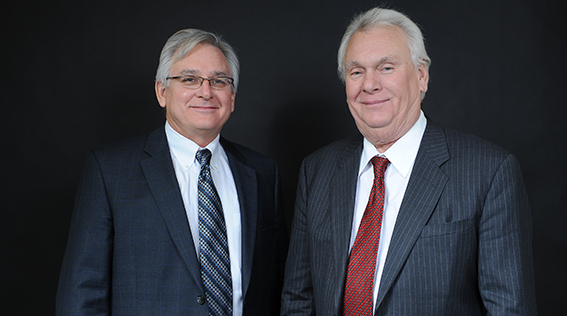 After more than 20 years with LAMMICO, Thomas H. Grimstad, M.D., has announced his retirement as President and CEO effective March 1, 2019. The Board of Directors has elected LAMMICO's current Board Chairman, J. Michael Conerly, M.D., to succeed Dr. Grimstad as President and CEO.
Dr. Grimstad joined LAMMICO as a member of the Risk Management Committee in 1995 and was elected to the Board of Directors in 1998. He has also served on the Claims Committee and was appointed Senior Vice President of the Underwriting Committee in 1999. He served in that capacity until October 2005, when he became the Senior Vice President of LAMMICO's Underwriting Department. In January 2008, Dr. Grimstad was named LAMMICO's President and CEO.
Dr. Conerly is a long-standing member of LAMMICO leadership having served as a member of numerous committees over the last 20 years. He was elected to his current role as Chairman of the Board of Directors in 2011. Drs. Grimstad and Conerly will work closely together in the coming months through an established transition plan to ensure a smooth change in leadership. Upon his retirement, Dr. Grimstad will remain a member of the LAMMICO Board of Directors.